BN Healthy is Your Best Choice as a Bariatric Supplement Partner... By Far!
Here are 8 Reasons Why
The Best Products
BN Caps & BN Chews are made to ASMBS guidelines
BN Caps & BN Chews have ASMBS recommended nutrients: Copper, Iron, Calcium
Premium bioavailable ingredients are used: Calcium Citrate, Iron Bisglycinate,Activate B12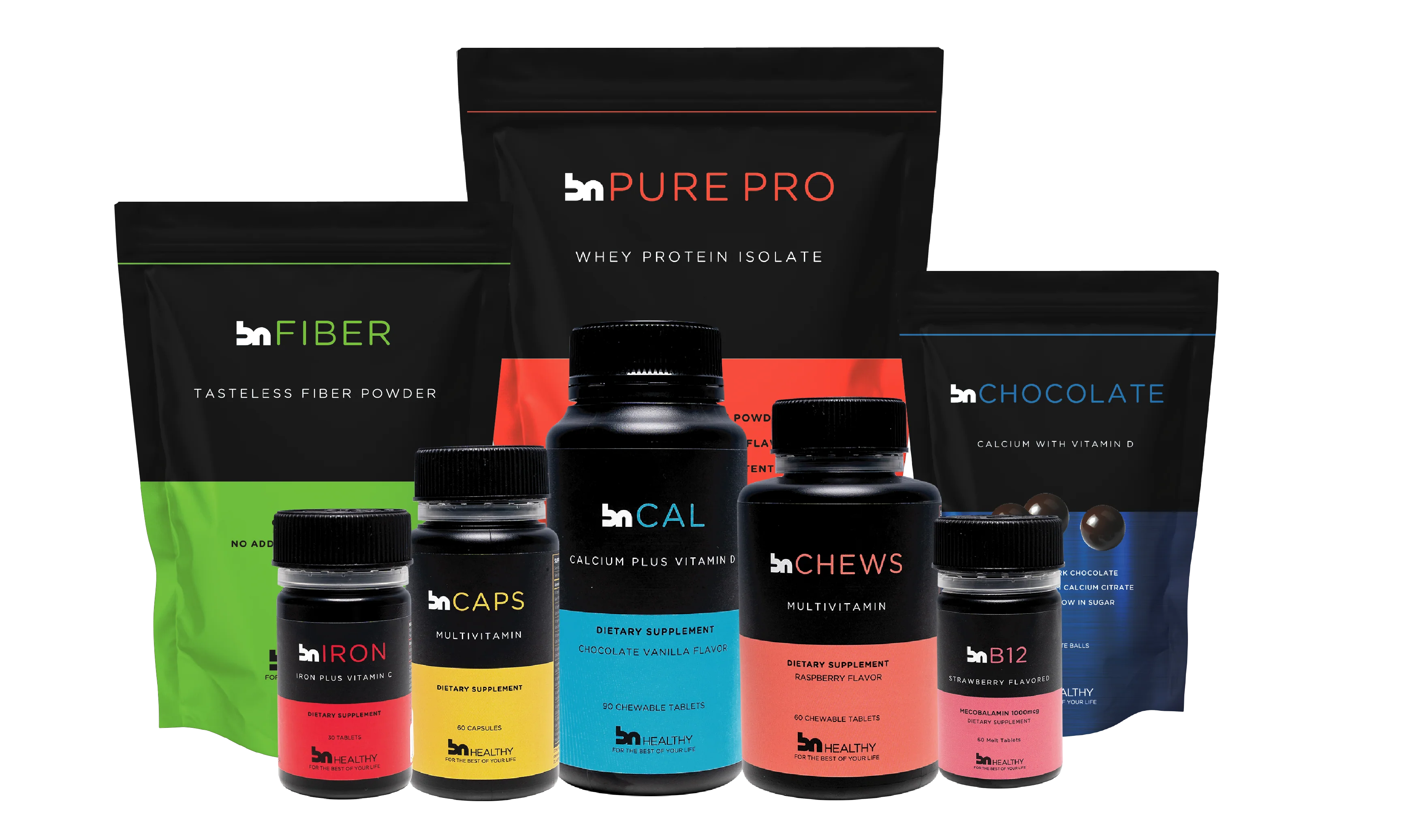 Cheaper for Your Patients
As BN Chews contain all recommended nutrients, additional Calcium or Iron are not generally required as extras
A standard 3-month subscription costs just $66!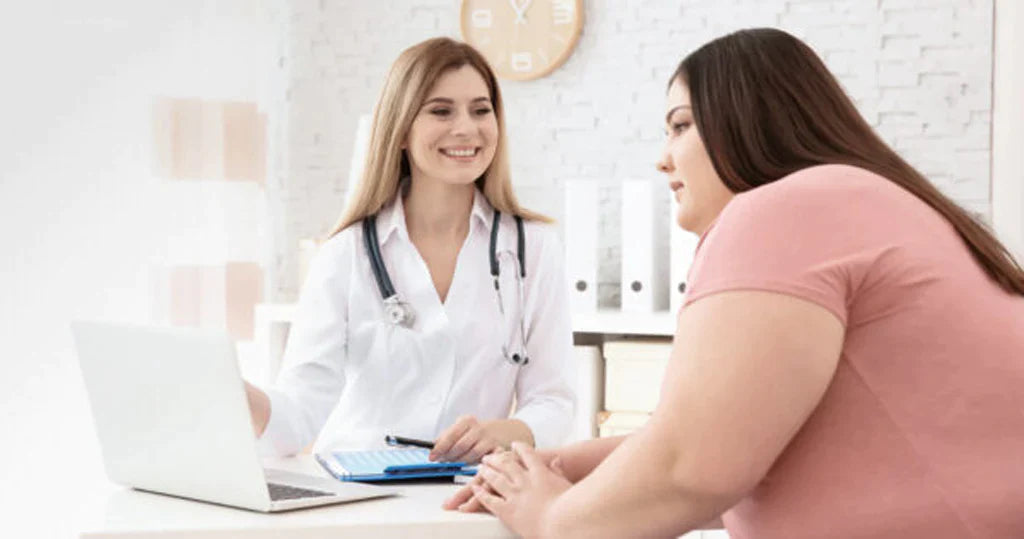 Supporting the Bariatric Community
Industry Event Supporter for nearly 10 years.
Webinars, Podcasts: Providing evidenced-based education and motivation in all phases of the WLS journey
Industry Consultative Product Development: Meeting commercial and compliance success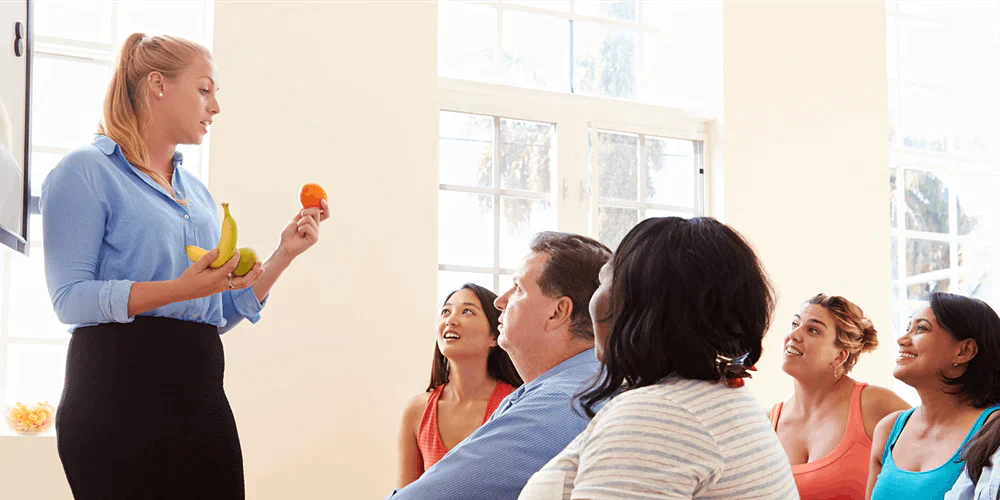 Reliable Products Direct to your Patients
Affiliate Program: Refer your patients to BN Healthy and we'll provide them with an immediate discount. It's easy. Find Out More.
Wholesale Program: Sell BNs to your patients from within your clinic. Find Out More.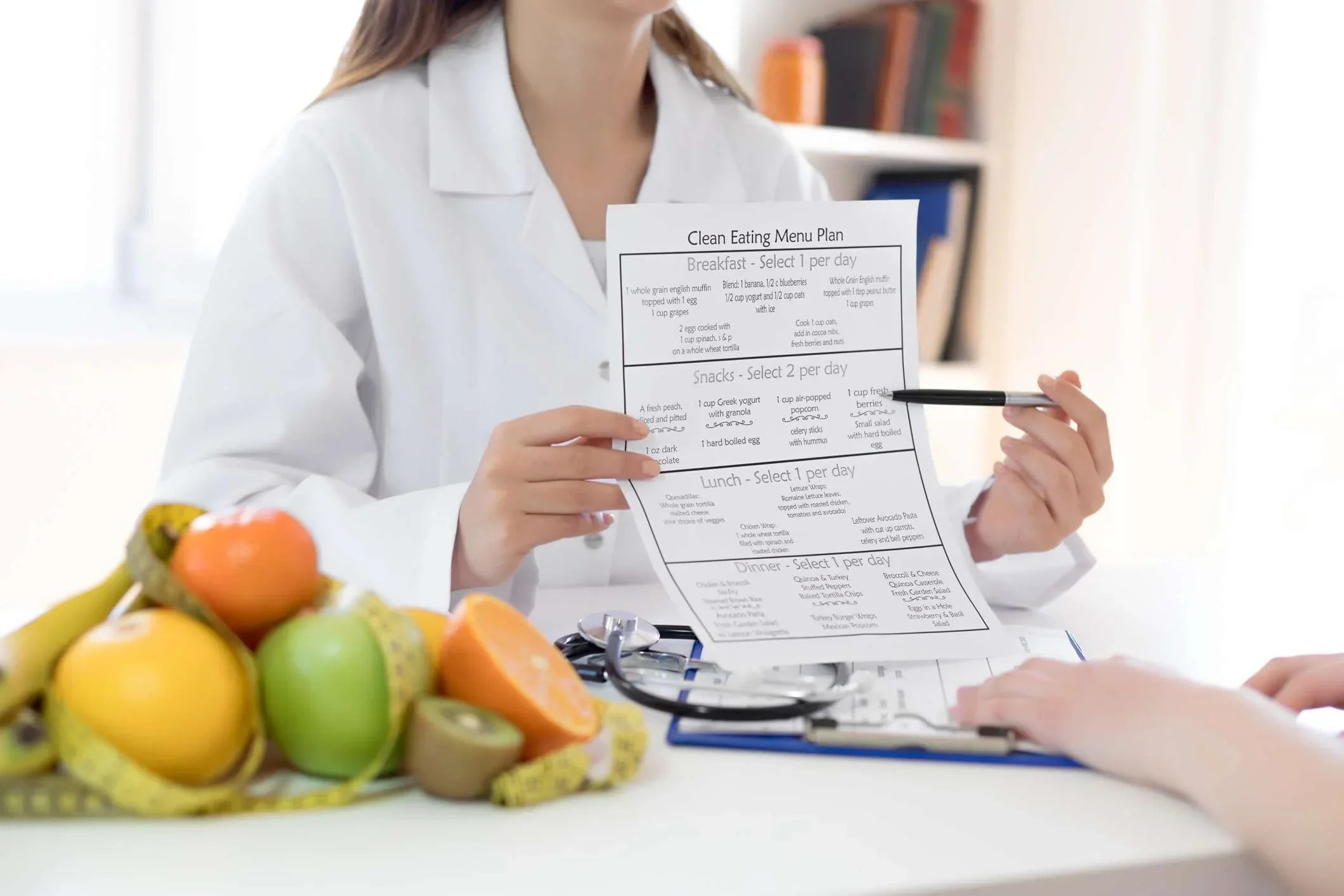 Free Practitioner Resources
Vitamins & Supplements Samples: Try an assortment of BN Products
Patient Education Brochures: Enabling patients to remember important information leading to greater compliance
Clinic Posters and Displays: To expand knowledge of their health, change attitudes and apply a useful daily practice
Surgery Journey Packs: Designed specifically to support the preparation and recovery of Bariatric patients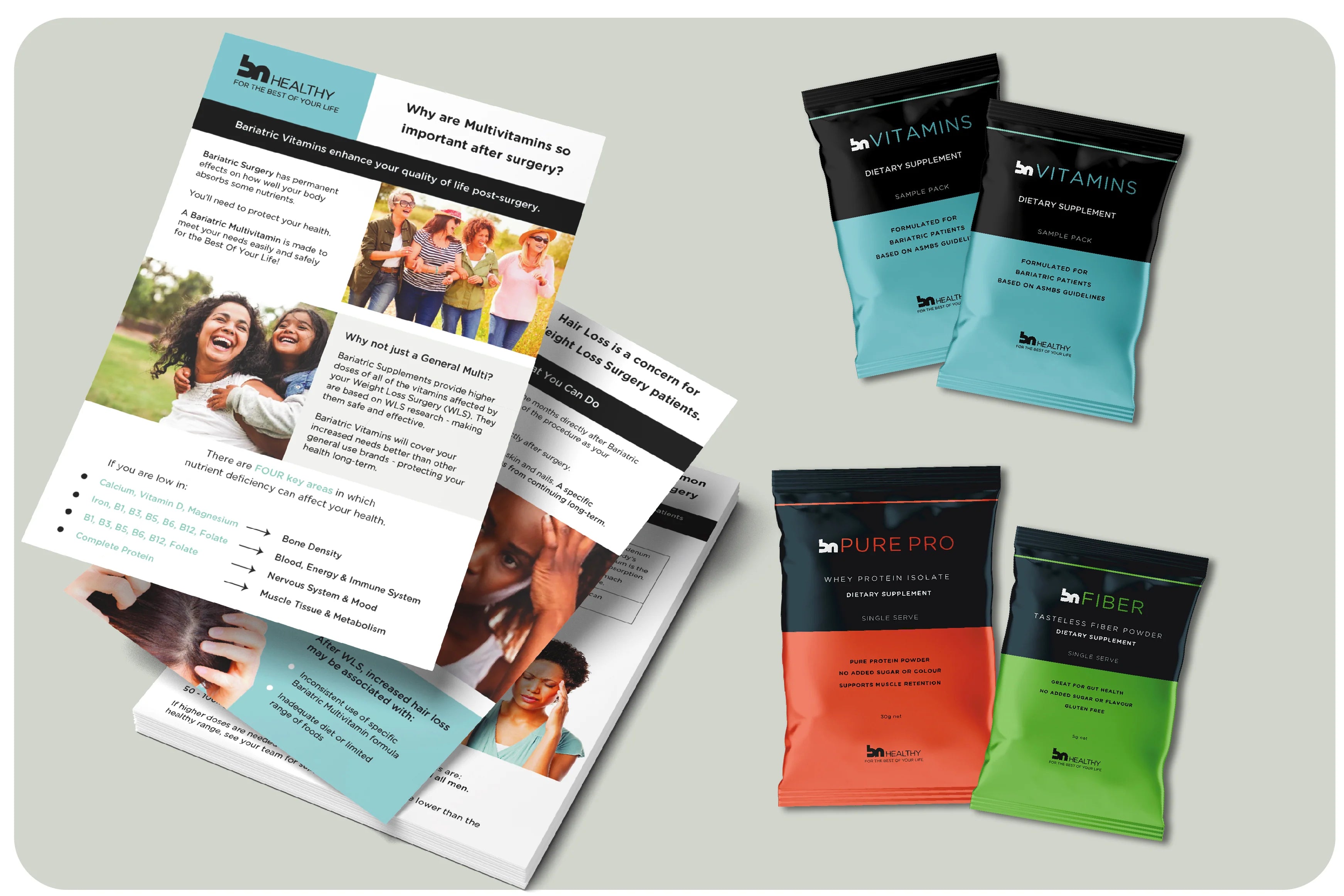 Better Patient Compliance
Great Tasting & Easy to Digest: BN Chews are small and in a delicious Raspberry flavour
BN Chocolates: Premium 72% Dark Chocolate, 500g Calcium Citrate + 500IU Vitamin D3
Patient Support: Groups, Education, BNspired WLS Stories, Facebook Live Sessions, Recipes - all providing a supportive environment and the tools to achieve success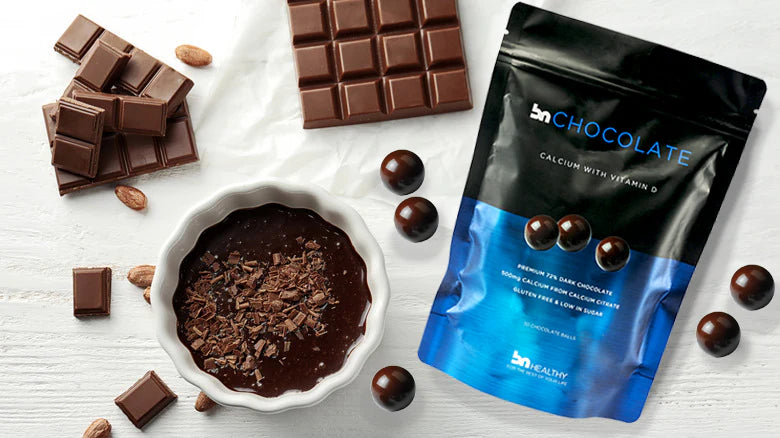 Truly Patient Focused
Lower Sell Prices: Affordable Malabsorption and Malnutrition Solutions
Higher Cost More Bioavailable Ingredients: Without having to take higher doses
Full Product Range: From supplements to shapewear, for all lifestyle and nutrition needs post-surgery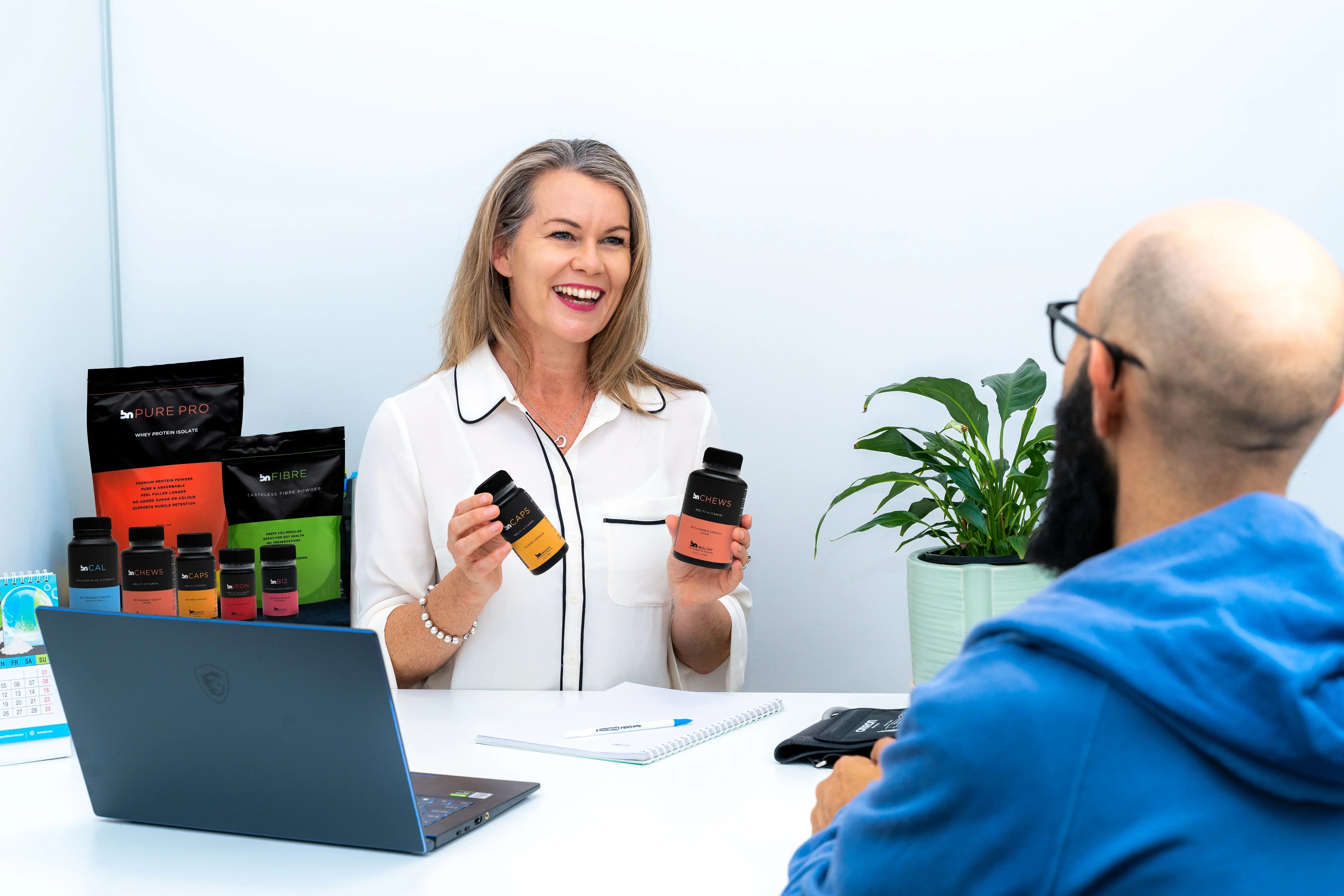 Great Service & Delivery
Same Day Shipping:  All orders received before 2.00pm are shipped same day from our Florida distribution centre.
Patient Focussed Organisation:  Helping customers through their Weight Loss Journey with inspiration, education and a complete range of products from supplements to shapewear.
Quality Assured: Manufactured in an FDA registered facility.