May 2022
Peanut Butter Choc Chip Cookies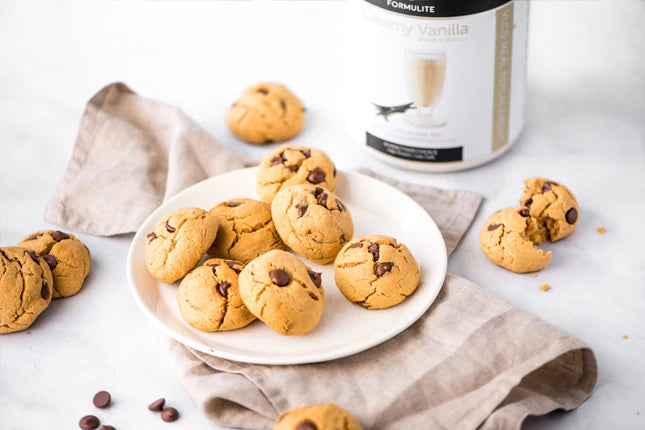 Only 150 cals per serve recipe by Formulite
Ingredients
Prep Time 5min, Cook Time 12min, Serves 16
1 cup Smooth Peanut Butter

3 scoops Formulite Vanilla Protein Powder

2 Eggs

1 tsp Baking soda

1/3 cup rice malt syrup

½ cup mini choc chips
Method
Preheat the oven to 160C.


Place the first 5 ingredients in a bowl and mix until well combined. Then finally stir through the choc chips.


Roll 1Tbsp of mixture into a ball in the palm of your hands, then place on a lined baking tray. Repeat with remaining mixture.



Bake in the oven for 12mins. Allow to cool on a wire cooling rack.