July 2022
Jacqui Lewis - BHSc Nutritional and Dietetic Medicine
Soak Up the Benefits of Vitamin D After Weight Loss Surgery
Vitamin's immune system benefits are just the start of its importance.
In addition, Vitamin D also aids mood regulation, helps with calcium absorption
and bone density, and has links to protection from various cancers.

Due to the nature of Bariatric Surgery, many nutrients and vitamins are
no longer adequately absorbed by the digestive system and can lead to nutrient deficiencies.
Vitamin D falls under the spotlight both before and after surgery.

Studies have reported that 50% of Bariatric Surgical candidates typically have a vitamin D deficiency.
Whether a patient undergoes a Gastric Bypass or Gastric Sleeve, their body's ability to absorb nutrients is further compromised.

Although foods such as egg yolks and oily fish contain vitamin D, they do not provide the daily amount your body needs. Daily vitamin D supplements are beneficial as they focus on maintaining the proper levels your body requires to function properly. Vitamin D levels of 50-75 ng/ml are ideal for best outcomes.
So other than food, how do you get vitamin D?
The sun is actually one of the best sources of vitamin D. While we know to be cautious of UV-rays, vitamin D is created by a type of cholesterol found in your skin being exposed to UV-B radiation. Vitamin D from the sun lasts twice as long as it does from food and supplements (that doesn't mean you can skip your Bariatric vitamin D).

How much vitamin D does your body make? This is determined by your body's natural production and environmental factors.

1. Skin Tone: Darker skin tones require more time in the sun to produce vitamin D. They produce more melanin than lighter skin tones, which inhibit vitamin D production.

2. Age: Vitamin D production becomes less efficient over time.

3. Geographic Location / Season: Sun rays are stronger the closer you are to the equator or during the summer. This enables your body to produce more vitamin D.
4. Sunscreen/ Clothing: Sunscreens with a high SPF and clothing prevent vitamin D production.

Do you need to spend six hours baking on the beach to reap the benefits of the sun's vitamin D production? Your body can produce vitamin D in just as little as 8-15 minutes. Your body can maintain optimum functionality with sunshine, proper nutrition, and a vitamin D supplement!

BN Cal - Calcium Chewable Tablets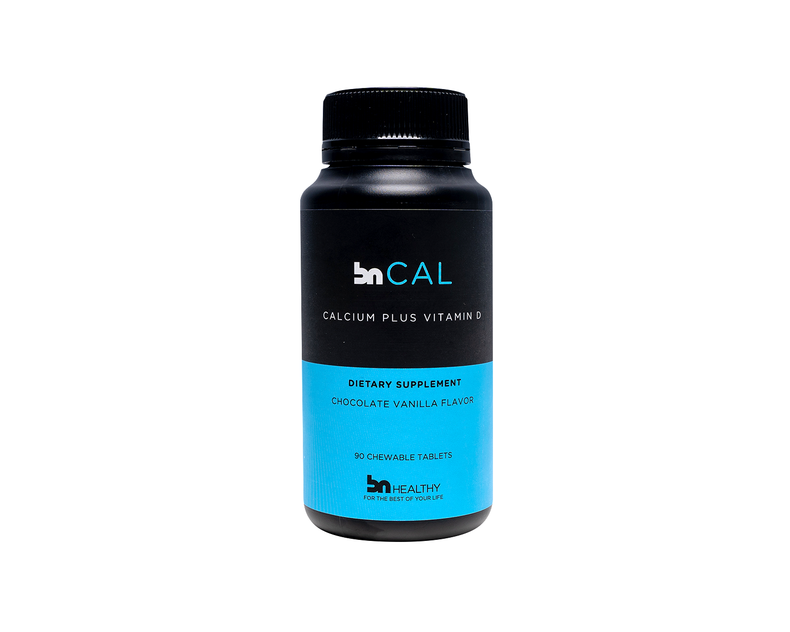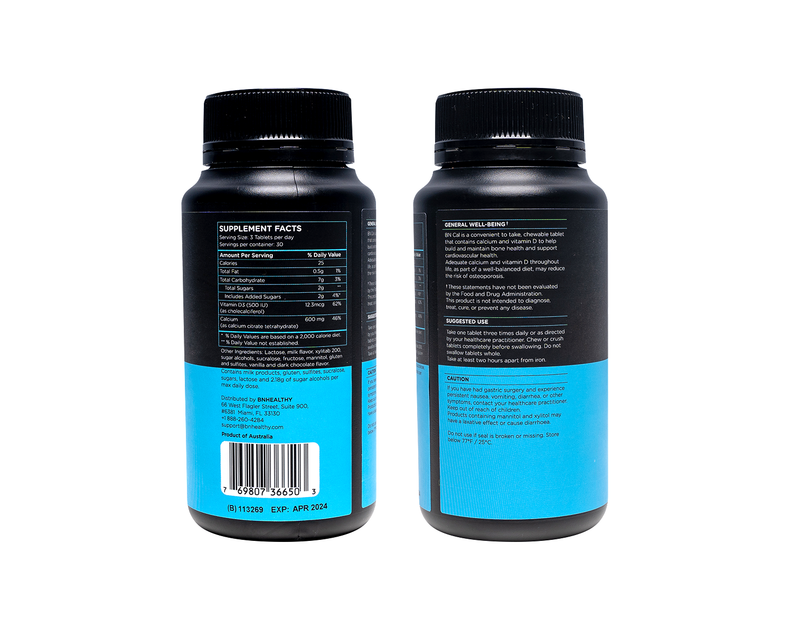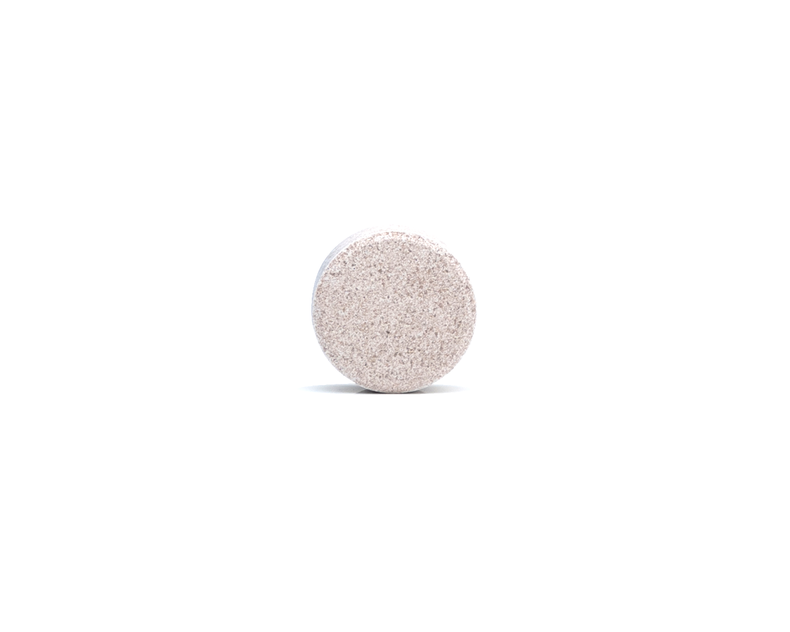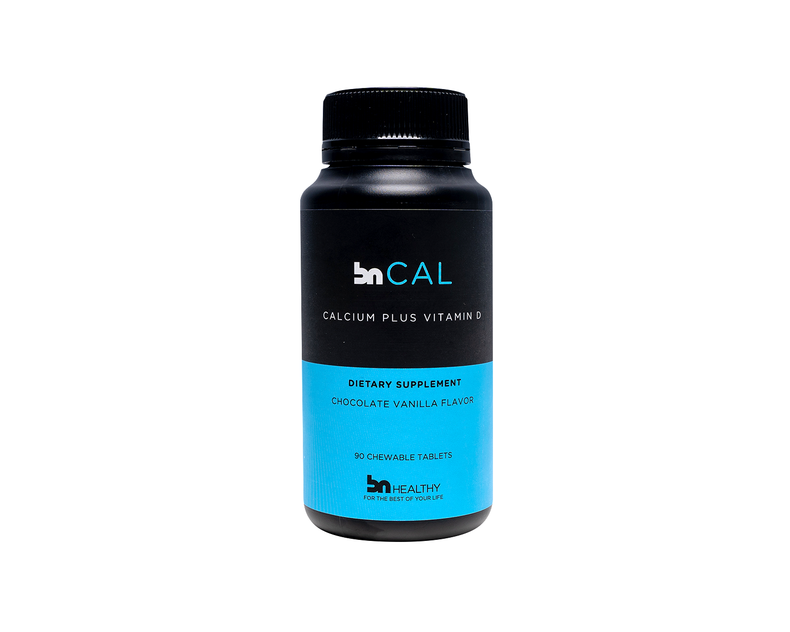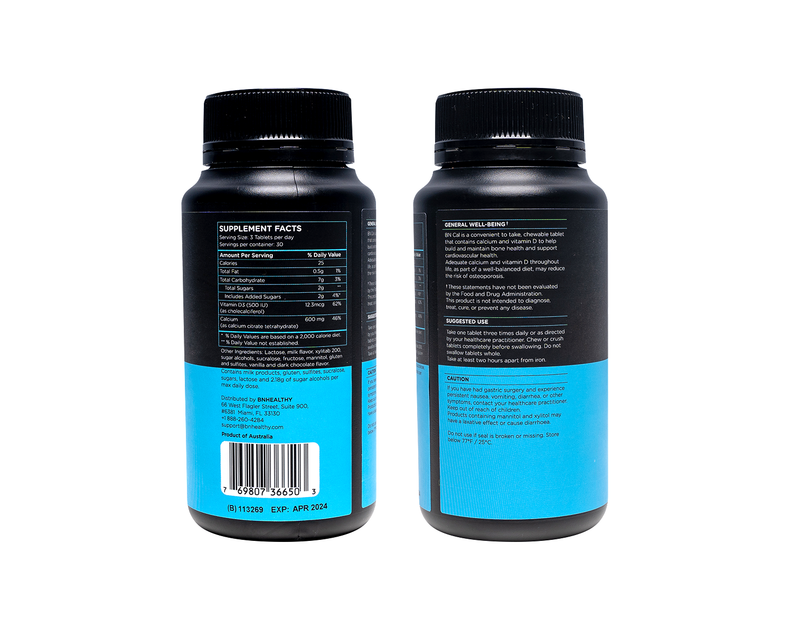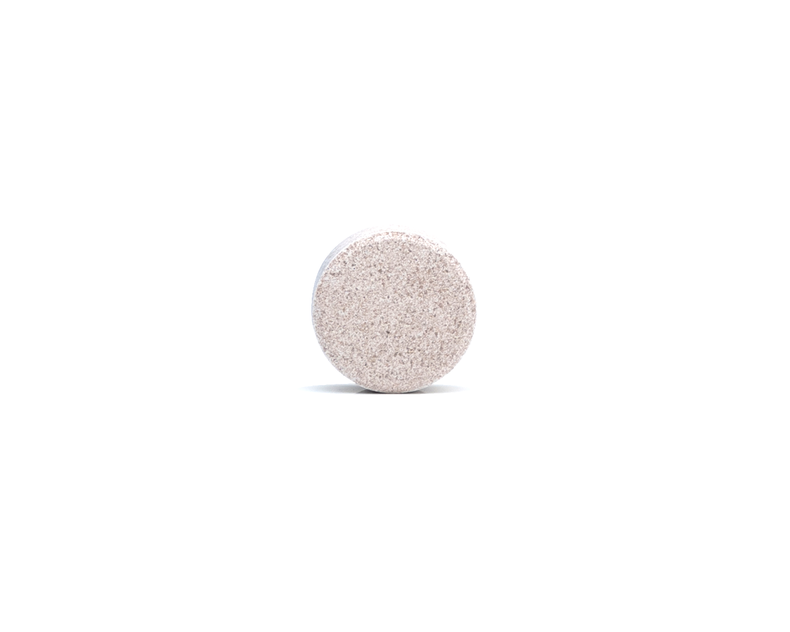 BN Chocolate - Calcium + Vitamin D